Guangdong Ocean University (GDOU) is a provincial key university, co-developed by the People's Government of Guangdong Province and the State Oceanic Administration. Especially known for ocean and fishery studies, GDOU is a comprehensive university with a coordinated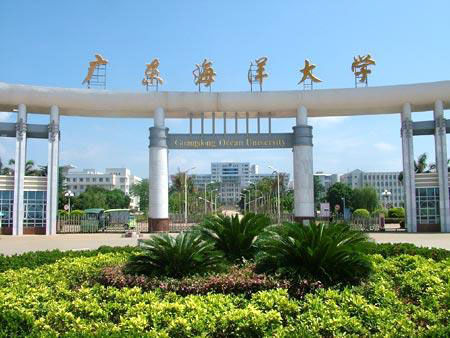 development of multi-disciplines. It has been cited for excellence in undergraduate teaching as evaluated by the Ministry of Education, and it has been authorized to grant bachelor, master and doctoral degrees.
GDOU is located in Zhanjiang, a beautiful coastal city in the southernmost part of mainland China. GDOU now has 3 campuses: Huguang, Xiashan and Haibin with a total area of 815 acres (4892 mu). GDOU has 19 colleges and schools, includingthe Fishery College, Ocean Studies College and Food Studies College, as well as 1 independent affiliated institute. GDOU has 31,000 students and approximately 2,000 teachers. There are also 20 thousand students at the affiliated institute and more than 11thousand students in adult continuing higher education programs. With a history of 80 years, GDOU has made great contributions to the cause of Chinese marine fisheries and to the local economic and social development.
The Fishery College, now 80 years old, is the lead college of GDOU. It was founded in 1935 as the Guangdong Aquaculture VocationalSchool. In 1997, Zhangiang Ocean University was established and the Fishery College was incorporated into the university to expand the Department of Aquaculture.In 2005, Zhanjiang Ocean University was renamed Guangdong Ocean University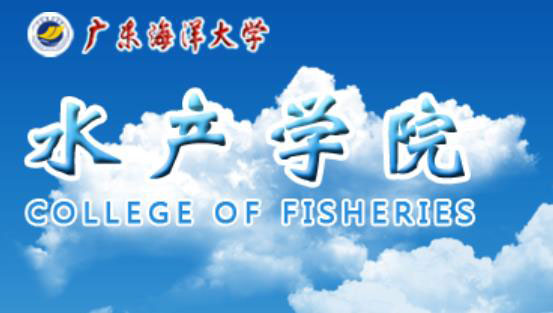 Fishery is a key discipline among high-level universities in Guangdong Province. The Fishery College now has 3 departments: Department of Aquaculture, Department of Marine Biology and Department of Marine Fisheries Science and Technology. There are 4 majors at the undergraduate and master's level (Aquaculture, Marine Biology, Marine Biotechnology, and Fishery Resources and Fishing) and 1 doctoral program in Fisheries and Aquatic Science.
Fisheries and Aquatic Science are key subjects in Guangdong Province. The Aquaculture major hasbeenhonored for excellence byGuangdong Province. Aquaculture as well as Marine Fisheries Science and Technologyare designated special subjects of national importance, and Marine Science (Marine Biology) is a designated special subject of importance to Guangdong Province.
The Fishery College has 13 advanced, well-equippedlaboratoriesand scientific researchfacilities, including 1 national Model ExperimentalEducationCenter, 4 province-level key laboratories, 1 province-level collaborativeinnovation facility, 1 joint training facility for graduate students, and 5 city-level key laboratories.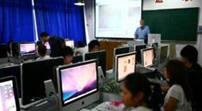 There arefully functional Donghai Islandmarine biology researchbases, Huguang Yan campus aquaculture researchbases, Fisheries Science Technology Building and Xinghai Teaching and Technology Research Laboratory. Facilities include 60 precisioninstrument sets, such as fluorescentmicroscopes and aconfocallaser scanning microscope system, worth more than 70 million RMB.
Currently there are 1284 undergraduate students in the Fishery College, including 152 postgraduate and doctoral students. The 89 professional teachingand researchstaff includes 32 full professors, 24 associate professors, and 28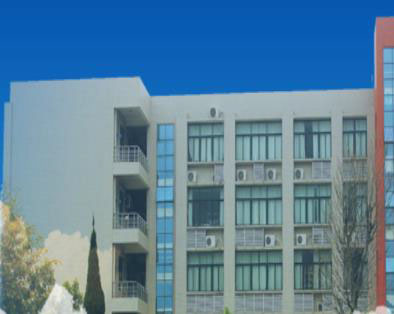 lecturers. More than 80 percent holdPh.D.degrees.
There are now 4 main discipline directions in the Fishery College: 1. aquatic animal breeding and aquaculture, 2. aquaculture diseases and prevention, 3. saltwater pearl cultivation and processing, and 4. development and protection of fishery resources in the South China Sea.
Due to the location by the South China Sea, the Fishery College is ideally located for studies of the economically valuable animals of tropical and subtropical aquatic environments. Studies focus on breeding, disease prevention and control, efficient and environmentally friendly feeding, healthy aquatic farming techniques, pearl cultivation and processing, resource development, and conservation of South China Sea fisheries. Scientific and technical research is urgently carried out to try to resolve key issues: genetic breeding and seeding of economically valuable aquatic animals, cultivation of aquatic animal health, as well as the protection and sustainable use of the South China Sea fishery resources in the following 3 important areas of research:
(1) Breeding, seeding and genetic study of economically important animals, including shrimp, ocean fish,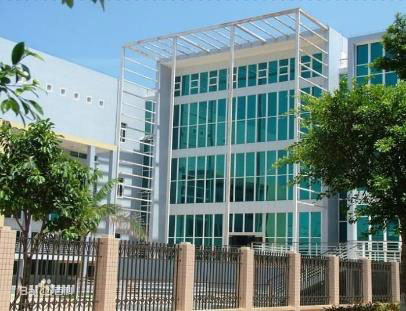 shellfish (including pearl cultivation), exploration and utilization of germplasm resources, mechanisms for controlling desirable genetic traits, molecular breeding technology, hybrid breeding for improved characteristics.
(2) Healthy aquaculture of economically important animals, including developing models for aquaculture that focus on being environmentally friendly and efficient with pollution-freefeeding, control of and immunity to diseases, recycling industrial water, aquaculture platform construction and so on.
(3) Protection and sustainable utilization of fishery resources, including enhancement and restoration of fishery stock, oceanography and forecasting of fishing conditions, fishing gear, methods and technology, dynamic collection of fishing information, use of deep-sea fishery resources (tuna), measurement and evaluation of economic impact.
Researchprojects and results: In the pastfive years, the Fishery College has led more than 220 national and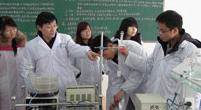 province-level research programs, has produced 700 papers, and has obtained 50 licensedpatents and 27 researchawards. The research award highlights have included the certification of a new pinctada species, development of a high-yielding southern prawn aquaculture technique, and completion of 2 new studies on pearl culture.
Internationalcooperation: The Fishery College has developed cooperative projects with the University of Stirling (UK),the University of Florida (USA), James Cook University (AUS), TokyoUniversity (Japan), and more than 20 universities and institutes in China. Every year, 10 to 20 percent of the graduates from the Department of Marine Fisheries Science and Technology obtain employment abroad.